I have the same wish every winter, I want to be a big brown bear and hibernate for months only to wake up to a beautiful spring morning! On gloomy, wet, mind-numbing days, I don't have to be a polar bear to hibernate. Alas, the more I hibernate, the winter gloom starts shifting inwards. This is when I turn to my perfumes to wake me up, to survive the cold and just to live again. I am spritzing away a few fragrances this winter, some to comfort, some to feel sexy and some just to lift my mood.
The Body Shop Vanilla Perfume Oil
: This is my go to fragrance for any time of the year and just what I need in winter, a touch of warm, toasty vanilla. It is like wrapping myself in a woollen shawl, so cosy and comfortable. It is not just a monotonous vanilla oil, it has a touch of citrus to begin with, which beautifully blends into soft florals and finally drying down to a delightful vanilla. Vanilla is well balanced by all the florals, making it not the syrupy kind of vanilla but just sweet enough to feel its warmth. I pretty much layer it with everything, florals which are too floral-y and gourmands which are too sweet, anything. A nice dab of vanilla oil is perfect for a cold day-in, warming up on the couch, with a hot pepper-laced Cup-A-Soup, oh bliss!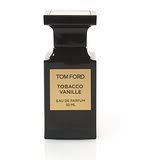 Tom Ford Private Blend: Tobacco Vanille
: Unlike the comforting TBS vanilla oil, this is a dark, sultry, sexy kind of vanilla that totally blows me away. I get a vanilla orgasm every time I smell it! A rich creamy, soft vanilla is blended with the most beautiful, dry, tobacco leaves and a hint of spices with just a teeny tiny bit of smoky sweetness, it can't get any perfect than this. My non smoker husband likes it on me and asks if I have worn "the tobacco" fragrance! Just to point out, tobacco is not the kind that you smell in the smoke of cigarettes, it is dry, leafy kind that is exquisite and just beautiful.
I initially bought a clone oil of this from Hayward Enterprises. It is pretty much spot on with the dry down and longer lasting oil form. I had to buy the real thing as I was missing out on the whole experience of feeling the top notes of lush tobacco and the process of development on my skin into warm sexy dark vanilla. I just bought a vial off eBay and I am definitely buying the whole bottle at some point in my life. I think it is well worth the feeling of sexiness it gives me even in the dreaded cold weather.


Talisman by Balenciaga
: This strong cocktail of fruity-floral-boozy-leathery-spicy-woody notes cased in a lovely bottle has everything to beat the cold. Classified as chypre, it has the sharpness of aldehyde which is just enough to wake me up from winter sloth. This whole brew of varied notes blends harmoniously and turns into a beauty on my skin, making me feel feminine and pleasant.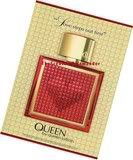 Queen by Queen Latifah
: Oh yes, bring on the booze! Just like Queen Latifah herself, there is no royalty in this fragrance, but I love the combination of florals with woods, incense and sweet, juicy cognac. It is sweet, feminine, romantic scent bordering sexy. It is too beautiful for a celebrity fragrance.








Dior Hypnotic Poison:
My old favourite, strong, seductive, slightly spicy, floral which a rich elegant feel to it. It instantly brightens up everything, makes everything alright and life is good all of a sudden!