Whenever I am in the city strolling through the cosmetic aisles of David Jones and Myers, one of the many temptations is the perfume oils by Mor Cosmetics. These perfume oils are from the Little Luxuries range, they cost under $20 AUD which makes it perfect little treats to spoil myself. Oh, they also have an entire range of goodies like lip nectars, hand cremes, body oils and body creams, all in so many yummy flavours!
Over the last few months I have collected three of the perfume oils and have a huge tub of body butter. For someone like me who loves perfume oils these are a great way to buy delicious oils in retail without the pain of endlessly waiting for orders in mail. Instant gratification! The three oils I have are Marshmallow, Belladonna and Lychee Flower and here is what I think about them.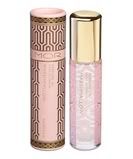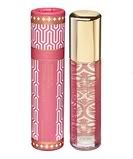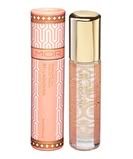 Marshmallow:
Yummmm! It is exactly like rose petals dipped in sugary, gooey, slightly burnt marshmallow with florals and vanilla. Love it! It reminds me of the Raahat Loukhoum or the turkish delight. When I wear it, I don't feel like a walking candy shop. I do get the much needed sweetness but what settles on my skin is the beautiful sweet florals and vanilla. It is not a grown up kind of scent, but with these kind of perfumes around, I refuse to grow up!
Belladonna
: It is my favourite of the three I have. This perfume is the more sophisticated version of marshmallow which is more feminine yet young at heart. It has beautiful floral notes with rose, jasmine and more white flowers with much needed sweetness and vanilla with a hint of woody notes. It is absolutely delightful fragrance that you can wear anywhere any time and feel great.
Lychee Flower
: If you like lychee this is for you! For me lychee is a fruit which has more fragrance than flavour, making it less satisfying and I think this perfume is exactly the same. There is something in it that does not satisfy me the way the other two do. It is sweet but it has a lot of tartness of lychees and berries with floral notes leaving a nice powdery, sourness on my skin. I think this would be perfect for the coming months when spring arrives and summer takes over. I will wait to see what it does to me in hotter months.
There are other two in the Little Luxuries range, Snow gardenia which is a bunch of big white flowers and Cassis Noir which I have not smelt, but I am sure they will be mine within a few months. These oils have a fanstatic staying power with nice sillage and they come in very cute packaging. There are candles which come in Marshmallow perfume in a pretty little tea cup, after enjoying the candle you can actually use the cup to drink tea! How pretty is that, I want!